Blackbody for Fever Detection with Thermal Temperature Cameras - CN37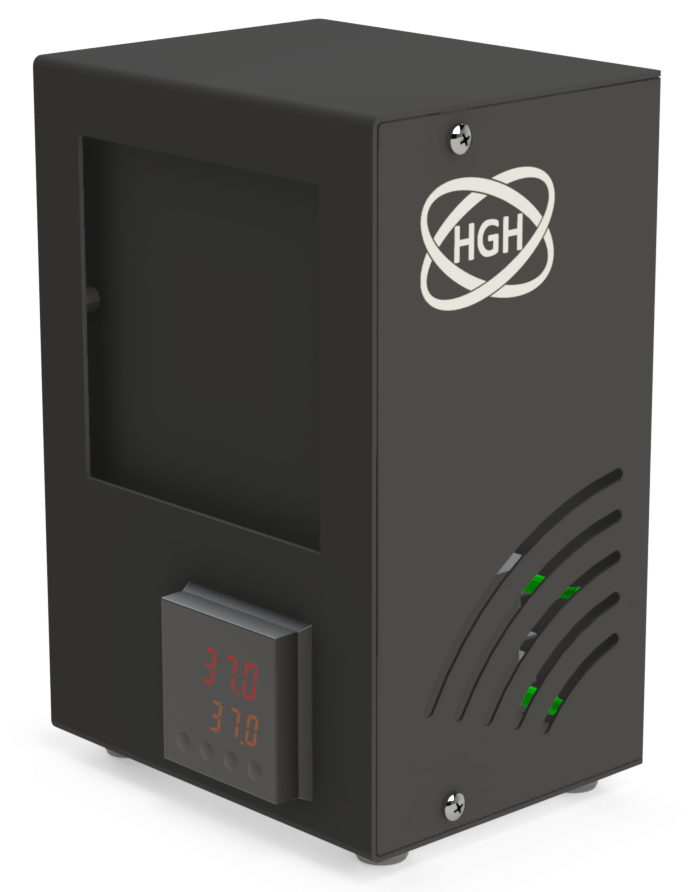 Blackbody for Fever Detection with Thermal Temperature Cameras - CN37
Blackbody for Fever Detection with Thermal Temperature Cameras
The Ideal Blackbody For Human Thermography Cameras 
With the Covid-19 pandemic spreading around the globe, HGH developed the CN-37 Blackbody technology to answer the needs of IR thermography camera manufacturers.
Thermal cameras can detect sick people in a crowd, based on their body temperature
In order to avoid any drift or error of detection, a reference temperature point such as the new CN-37 is required in the field of view of the camera. The CN-37 Blackbody is compatible with all thermography cameras on the market.
An International Primary Standards traceable certificate of calibration at human fever temperature is provided.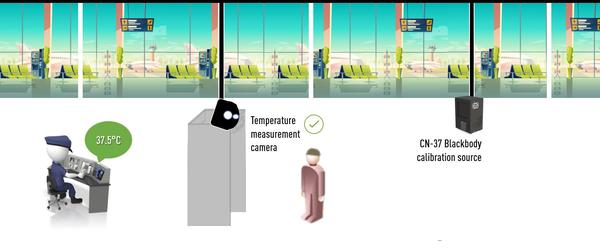 Technical Specifications 

​

​Main Applications